Jan Kalyan Samiti acknowledges efforts of Ek Aur Prayaas and its entire team in assisting it with collection of donation for the relief of victims suffering from Maharashtra Drought.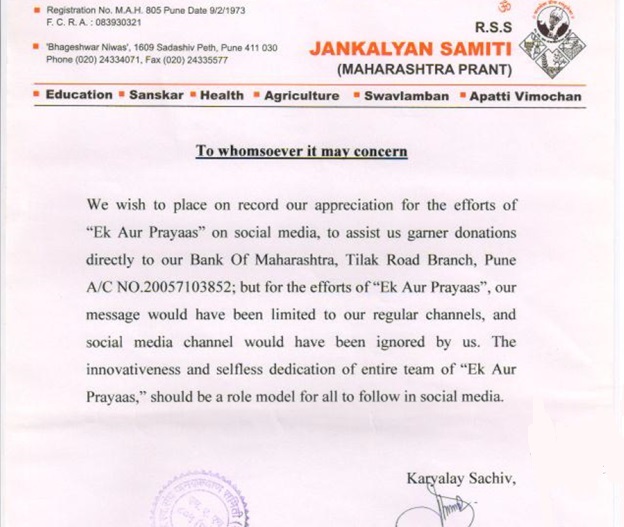 click Picture
Ek Aur Prayaas also thanks all the donors and also supporters along with other volunteers who contributed the cause.
Special Mention of Voluteers- Shiv Singh, Vikram Sharma, Pratik Singh, Divya Verma, Prashant Sharma, Arvind Joshi and Mandar Kulkarni of OUR team, for coordinating between both Online and Offline donors / well wishers.
sd/-
Jaymin Panchal