CSR/Foreign Donations | Donors List |Relief Work | Relief Photos |I in Initiative | Volunteer | JKS Acknowledgement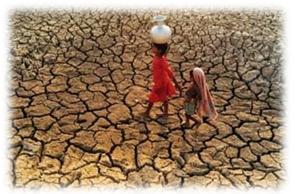 Maharashtra chya Sankat; te aaplaach aahe
In the backdrop of acute drought in state of Maharashtra, Ek Aur Prayaas, has initiated the effort to support and help the our own citizens living in village of Maharashtra, where, today water has become most prized possession and no longer remains to be fundamental necessity . It is about time to contribute in the change and participate in helping our country men who r passing through worst ordeals of their life.
The help / monetary assistance is routed to trust worthy Janakalyan Samiti, who with its volunteers at the ground, Maharashtra villages are helping people to source water, help to sustain livestock in water scarcity, and also look after the farms. We are just attempting to share their huge monetary burden by contributing from our side, for this great initiative.
Ground Reality
 Several districts in Maharashtra are facing severe drought condition, believed to be more severe than the 1972 drought.
There is acute shortage of even drinking water in districts of Solapur , Ahmednagar, Satara, Sangli , parts of Pune and Nashik.
In Maharashtra currently 1454 towns and 4100 villages are supplied with 1850 tankers of water , as compared to (11th Feb 2012) 181 towns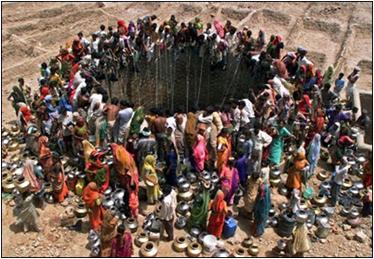 and 976 villages with 190 tankers.
Due to acute water shortage maintaining cattle has become a daunting issue for the locals.
Due to acute water shortage maintaining cattle has become a daunting issue for the locals.
Animal camps are setup for this purpose. A member of family has to stay at this camp along with his cattle.
How can you support
Give time and efforts for the actual field work
Generate funds
Generate awareness about drought and water preservation in your neighborhood and corporates.
Planning and implementation for Long-term solution
Monetary Donation:
RSS Jankalyan Samiti
Bank Account No. 20057103852 ,
Bank of Maharashtra ,
Tilak road branch, Pune – Savings Account.
 IFSC Code- MAHB0000041
___________________________________________
Account for online money transaction outside India:
Bank of Maharashtra
Branch Narayan Peth, Pune
SWIFT code : MAHBINBBOCP
IFSC No. MAHB0000154
A/c Name RSS Jankalyan Samiti.
SB a/c no 20124528179
All the donations are eligible for Tax exemption under 80 G. 
All the Donation made, kindly intimate to the info@ekaurprayaas.org, for arranging the receipts. Also Please intimate, your Transaction ID (NEFT details – very important, in all transactions) address and PAN no. (in case of donation above Rs. 5000)
For on ground volunteering, please send Mail to info@ekaurprayaas.org
For further details, kindly get in touch – Jemin Panchal (@jemin_p), Anil Kohli (@anilkohli54), Shiv Singh (@ShivsBharat), Suresh Nakhua (@sureshNakhua) Akhil (@77Aks77) Vikram Sharma (@vikram_sharma09) Pratik Singh (pratik_singh)