Project Help Assam | Donors List | Relief Activities |
Relief Activities undertaken by Seva Bharti in Asom
Where we, Friends of Social Media along with Ek Aur Prayaas & Param Foundation, are contributing to their cause and providing financial assistance to strengthen their resolve. !!!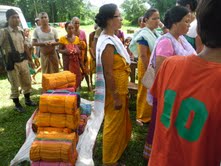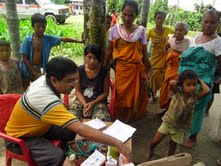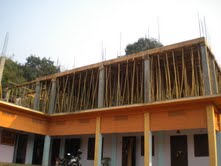 Sewa Bharathi Purbanchal Relief Camps in Kokrajhar and Gosaigaon of Assam:
Medical relief was provided in many relief camps. In the following camps major relief activities were undertaken by Seva Bharathi by setting up medical camps.
Gambaribil camp covering 3 villages and about 500 families : Contact – Shri Niran Brahma
Jaraguri camp covering 7 villages and about 1800 families : Contact – Shri Abala Brahma
Kamarpara camp covering 4 villages and 200 families : Contact – Shri Jatindranath Brahma
Mangaljara camp covering 6 villages and 250 families : Contact – Shri Bhairab Brahma
Duligaon camp covering 4 villages and 1100 families : Contact – Shri Bhivison Brahma
Medical and mobile relief were also provided in the relief camps in Mawrijhara, Pawkan Dwara, Habrubill, Jaragudi, Panbari, Chekadahi, Dudomari, Maurijar, Kajigaon, Malagudi, Amlai Gudi, Saraibil, Balimari, Khoksa Gaon, Dawaguri, Gotnaibari, Makthai Gaon, Choto gendrabil, Chirang, Champa Baran and other places.
Total families provided relief in the above camps is more than 6000. Along with medical relief, victims were provided with blankets, food, mosquito coils and note books.
Fact FIle of Seva Bharti activities –
Total Relief Camps Run by Sewa Bharati – 303

Deaths in Camps – 124 Children.

2 Year age Children in Camps – 8,076.

Pregnant Women – 2428.

Total Needy Patients – 93,789.

Diarrhea Patients – 14994.

Dysentery Patients – 3374.

Malaria Patients – 100.

Viral Fever Patients – 23088
First hand Account from Volunteer of Seva Bharti, working at Asom – on 27 july Seva Bharti intitiated the larger scale help and sent 3 ambulance of seva bharati purbanchal with two doctors and 10 health workers. The Doctors and their team started their work from 27th July and covered 32 relief camps in four sub division of B.T.A.D.
A Lot is to be done still, and we at Ek aur Prayaas and param Foundations are attempting to generate enough monetary assistance to Seva Bharti which is equivalent to estimated amount required for providing basic diginified living to at least 30 familes post the attack.
Please click here to know the procedure of Donation
Please click here to know about the Donation and Donors