Donations Procedure | Donors List | Relief Activites | NorthEast Helpline |Appeal |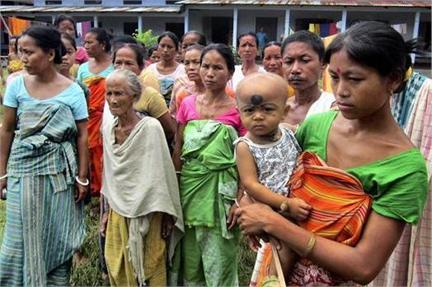 Help Assam Riot Victims
**Update – In wake of fresh violence and continued environment of fear and insecurity in Asom, We have decided to continue our campaign to assist SEVA Bharti's work of helping ALL Indian families
Group of alert and awakened Tweeples has once again joined hands with Ek Aur Prayaas, this time to support and help the victims of Assam riots. It is about time to contribute in the change and participate in helping our country men who r passing through worst ordeals of their life.
The help / monetary assistance is routed to trust worthy Seva Bharti, who with its volunteers at the ground, Asom are helping people rehabilitate people of Asom. We are just attempting to share their huge monetary burden by contributing from our side, for this great initiative.
We will not let 1989 be repeated in 2012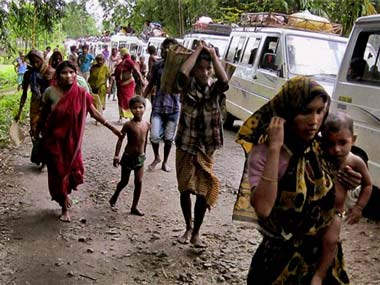 What Happened
In Asom (Assam) state's Kokrajhar district, a bloody riot broke out for more than a week back. 42 people have died, 100s are injured, over 2,00,000 have fled homes to save lives, nearly two dozen trains stopped or attacked, 10s of 1000s of passengers are stranded and 100s of villages have seen burning or vandalizing of homes/buildings. As with any riot, more damage might get uncovered as things become clearer. This is an extremely serious situation and still no signs of things coming under control. Our own countrymen are forced to stay in camps.
Asom as a state is been neglected, coupled with the influx of unhindered illegitimate immigrants, the condition of Bodo's are getting worst then worse. The situation is much more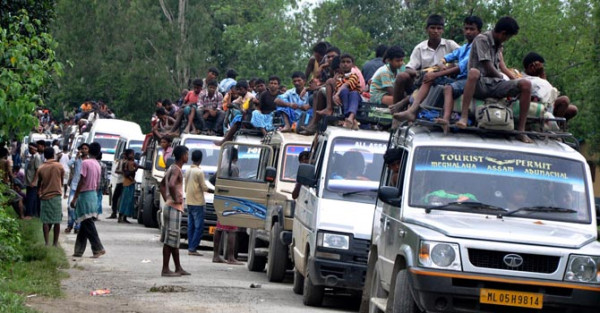 grim and rense, then words can ever explain, Our countrymen are forced to flee their OWN home, from their Own VILLAGE and their OWN country. While we are determined to bring the change in ground condition with help from all of us, who are cross demographies
Present condition and sewa activities:
1) Sewa activities is reaching more than 60,000 victims of riots
2) Victims have been provided with blankets, food, mosquito coils, note books
3) Medicines have been provided for fever, cough and other ailments and to avoid spread of contagious diseases
4) 3 Ambulances and 4 teams of doctors working round the clock to cater to the victims
5) Hindu families affected by the riots want to return home ASAP but are still in fear and are skeptical.
What needs to be Done?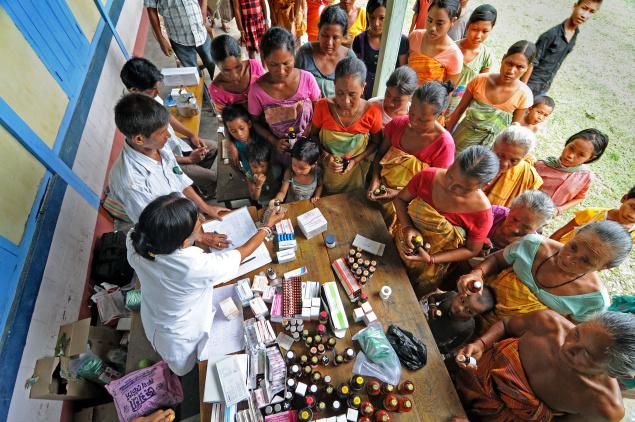 An emergency response to the fast developing crisis is a need of the hour. A group of tweeples along with Ek Aur Prayaas has decided to make change beyond simple outrage. We are supporting Param Foundation , which has initiated crisis management by supporting all peace initiatives. We have initiated resource mobilization with the intent of providing relief to the victims of violence. Param foundation has partnered with seva organization in Assam that is working on relief activities.
For further Details – please contact on twitter – Anil Kohli (@anilkohli54) | Kiran Kumar S (@kiranks) | Jaymin Panchal (@jemin_p) | Shiv Singh (@shivsbharat) | Arvind Dhar (@theArvindDhar) | Prashanth Vaidyaraj (@pvaidyaraj) | Suresh Nakhua (@sureshnakhua)
We the social media friends along With Ek Aur Prayaas and Param Foundaion, are determined to assist the rehabilitation work under taken by Seva Bharti.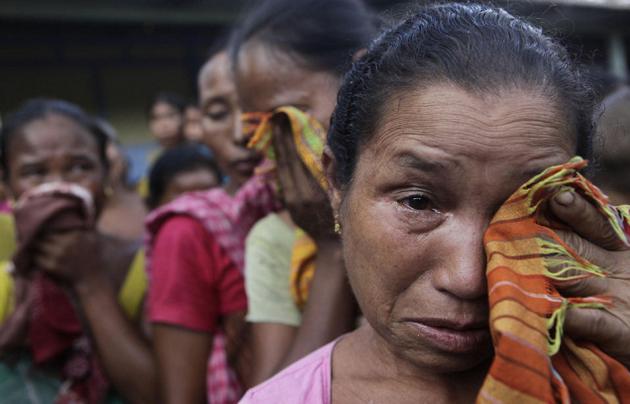 Aug month's Donation Target – Rs5.Lakhs (for Basic dignified living to min. 30 families)
As of today, still need donations for 5 families
Please join hands with generous contribution to help your fellow-Indians in dire need of support
Sewa and rehabilitation planned next Steps:
1) Start rehabilitation activities by August 5th. Until then the focus is on catering to the victims needs in relief camps
2) Post August 5th rehabilitation of families has been planned as people are longing to return to their homes
3) Sewa Bharathi has a target to help 500 families to rebuild homes
4) Provide books and stationary to more than 5000 school going kids
5) Provide kitchen stoves and utensils to the families once they return home
How can you Join and Contribute
You can join us on twitter or facebook, also can send email on info@ekaurprayaas,org. What this Project need is mass support from people. We need to help the Seva Bharti and Param Foundation in establishing normalcy and sense of safety / security among the Asom inhabitants. The volunteers of Seva bharti are at the ground assisting the victims in the refugee camps. Least we can contribute in the himalayan task is provide monetary help to the volunteers, just as there is no upper limit to support, there is no lower limit to support. We invite support as per individual's convenience.
Please click here to know the procedure of Donation
Please click here to know about the Donation and Donors
Please click here to know about the Relief Work Under taken
Its time for us to shed the satisfaction through only good intent, but come together and united to help our Asom Brothers & Sisters
Donations will be utilised in providing timely medical and other facilities to the victims, also take care of the volunteers who are on the ground helping the victims, Sourcing Ambulance & medical supplies, Food, clothing other daily requirements. There is a lot of difficulties for Sewa Bharati people in Asom now as they have to take Government permissions, compete with conversion-brigade, reach final destinations taking risks, followup with victims, analyze what needs to be rebuilt, procure material amidst transportation hassles & curfews/checkposts and much more.Details will uploaded on regular basis, giving accounts of donors / beneficiary / the work been undertaken.. The pictures / videos / news from the area, just for you all.